"

With his one-of-a-kind cadence in tow, [Soup] figures out how to keep you invested and keep you at the scene of what he's explaining." - Dame Dizzle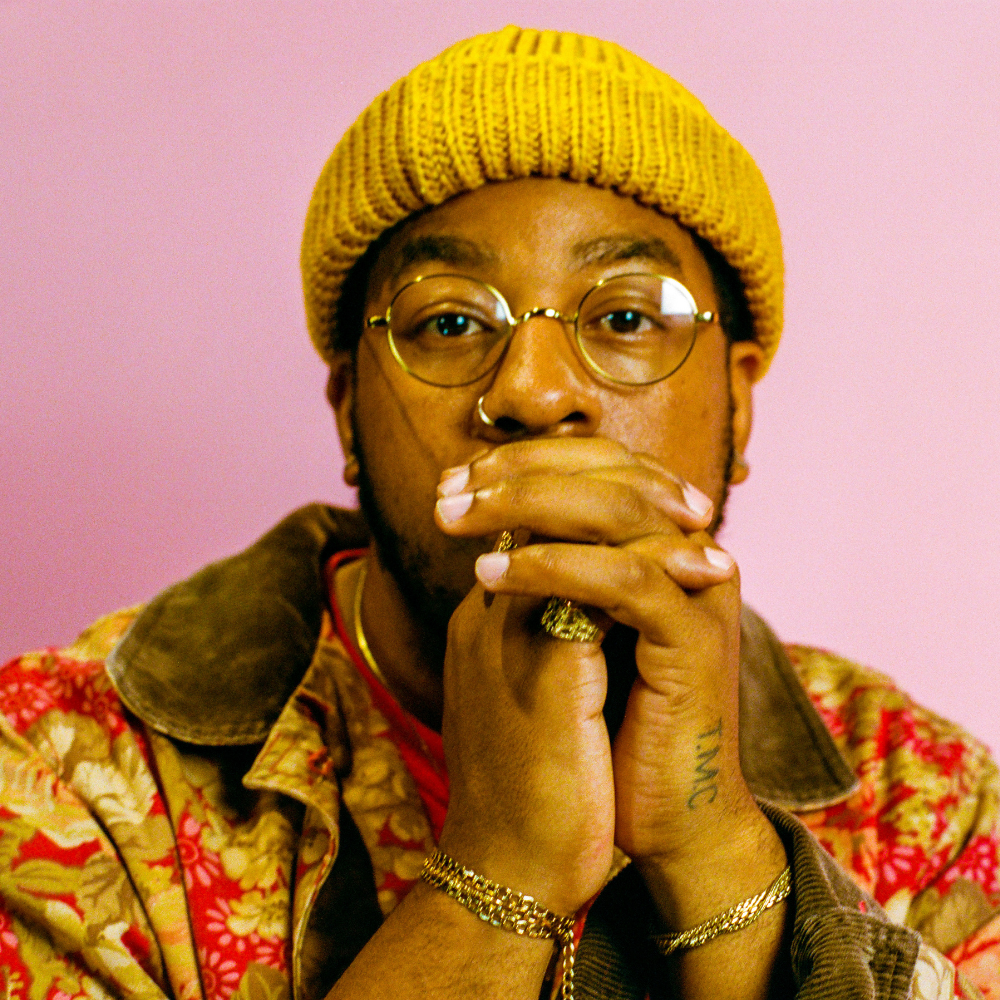 Soupmakesitbetter
AUSTIN, TX
Soup made his debut in the music industry in 2017 with his Ladies Love Soup EP. His melodic raps exemplify the power of pairing reflection and intention. And while he brings fresh ideas and perspective to a rap space that is saturated with uninspired narratives, what sets him apart is his desire to connect with listeners in a more meaningful way and goal of empowering listeners with his lyrics. In a world where expressing vulnerability has become an emerging trend, Soup has stayed true to his mission of providing listeners with an opportunity to see themselves reflected in his own journey by sharing his story. His latest single, Foot on the Fence, is set to release on April, 22 2022.
Soup's story begins in Compton, CA where his mother instilled in him the importance of combining commitment and a relentless work ethic with passion and new ideas, concepts that were foundational to her success as an entrepreneur and, as he would later discover, his own success in navigating the music industry. But it wasn't until he moved to Houston that he began to explore his capacity for writing music, love of storytelling, and how the two could come together to form something special. It began with school-day freestyles and quickly evolved once he began to receive feedback from listeners expressing feelings of empowerment after listening to his music. It was then that Soup decided to share his personal experiences with more intention. 
After a 2011 show, Soup met Dom Kennedy where he gave him his mixtape during a brief exchange, let him know the next time they saw each other it would be on stage. His manifestation came full circle after Soup opened for Dom Kennedy in 2012. He's since released multiple projects under his label Paid Better Records and has continued to gain notoriety since relocating to Austin where he was recognized at SXSW as W Magazine's 2017 Top Stylish Artist and Monster Children's 2017 Best Music/Promising Artist.
Today, he continues to make his presence felt, and aspires to share his carefully-crafted vision with more intention in hopes of reaching a wider audience and leaving a lasting impact that resonates with listeners well beyond the music. For Soup, music is a platform that should be leveraged to leave a lasting impact that reaches far beyond lyrics and serves to amplify his effort of becoming a cornerstone in the rap space while doing his part to rewrite history. To support Soupmakesitbetter, you can stream his music on Spotify and sign up for his quarterly newsletter to learn more about his story and support his community engagement initiatives centered around financial freedom and supporting ex-offenders with opportunities for advancement.